Work out from your living room or any small space in your home or garden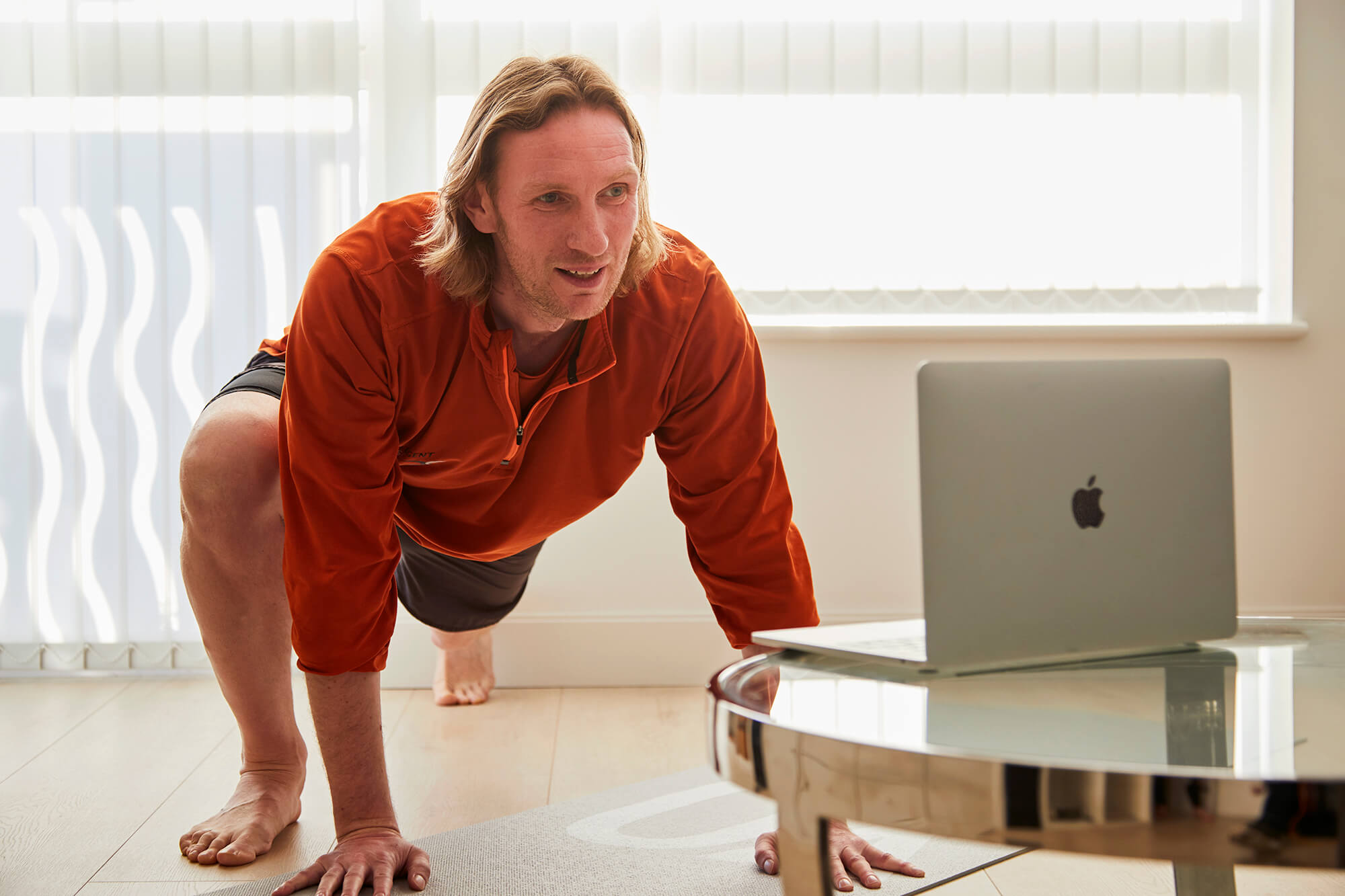 We now offer virtual fitness training. So you can work out from the comfort of your own home via live video.
In these unique times you may be feeling it is difficult to keep moving and keep motivated. We have got you covered to cater for your new circumstances.
Choose from any of the three virtual fitness training packages below:
Virtual personal training
1-1 live coaching via video link
Personalised training plan to follow
Full posture assessment
Individual needs, equipment and space considered
1 hour session
1 PT session = £50 per hour
4 PT sessions per month = £180 (save £5 per session)
10 PT sessions = £450 (save £5 per session)
To book call 07929 004 884 or email andy@intelligentexercise.co.uk
Virtual group training
Small group sessions via video link
Work out with others in the comfort of your own home
No equipment necessary
1 hour session
1 group session = £10 per hour pay as you go
£20 for weekly class pass
£50 for monthly class pass (unlimited attendance)
To book call 07929 004 884 or email andy@intelligentexercise.co.uk
Home training plans
12 week training plans
Video links and pictures of exercises
No equipment needed
Bespoke option (discuss individual needs/equipment)
£15 = basic 12 week bodyweight plan
£25 = Intermediate/advanced bodyweight plan
£35 = 12 week bespoke plan with review
To book call 07929 004 884 or email andy@intelligentexercise.co.uk
Any questions?
Please feel free to call or WhatsApp 07929 004 884 or email andy@intelligentexercise.co.uk